An agency's website is one of the most pivotal parts of an online presence and being able to market your company digitally. Thus, when it comes to your website, it is important to make sure that it includes a few necessities to attract consumers and retain business.  
Generally, there are four things that all websites should have. Once these basic elements are taken care of, the choice of how to customize the website further lies with each individual business. However, the following website additions can be used as a starting point to establish a great website. 
Good Experience 
The first thing that a website should have is a good UX/UI design for website visitors. Short for User Experience and User Interface Design, having a good UX/UI design helps to give website visitors a good experience when they visit your website, which makes them more likely to visit it again. Doing things as small as making your website organized, easy to navigate and using bright and pleasant colors can help enhance the UX/UI design of your website.  
If your website is static or cluttered, there are simple steps that you can take to enhancing its UX/UI design. For those who are open to having a little outside help, consider imploring the help of a website designer. With their skills and expertise, they can help you create a custom website complete with all the necessities to provide website visitors with a great digital experience. For anyone who is looking to take a more hands on and independent approach, consider using a website building template. Services such as WordPress and Weebly provide templates that can be utilized to build an organized and visually appealing website with ease for beginners.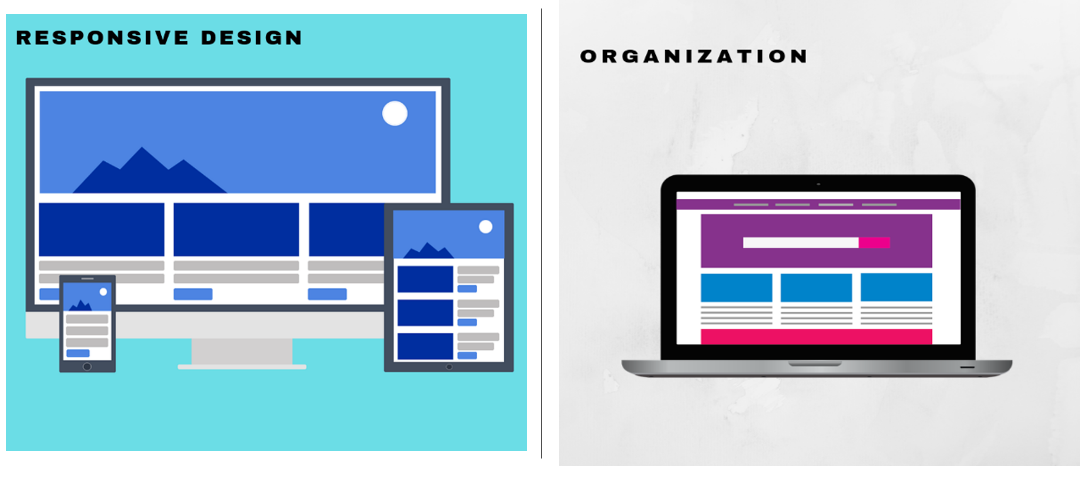 Visual Content 
The second thing that a website should have is visual content. Utilizing visual content is extremely important, as it makes the website more dynamic and gives it better visual appeal to website visitors. If you have not done so already, add videos, graphics and pictures to your website to increase your website's visual aesthetic.  
If your agency is struggling to find or create visual media and you are a Trusted Choice member, you can utilize a plethora of materials created just for you from the Trusted Choice Member Resource website for free.  
Visual Content Examples:  

Concise Copy  
In addition to visual content, websites should also have concise and easy to understand copy. In this fast-paced era, consumers do not have the time to read everything present on a website. Make your copy concise and impactful, rather than long and vague.  
Search Engine Optimization (SEO) Tools  
Search Engine Optimization ties into helping your website to populate when consumers search certain words on search engines. Thus, the last thing to make sure that your website includes is good SEO tools to help you market yourself. Using things such a website blog and consistent keywords help to strengthen your website's digital content count and helps to push your website higher up on the list of results from a search engine word search.  
Once these elements have been added to the website, your website will have a good foundation that you can build from. From here, customization and adding proper coding is key. Customize your website for the audience that you are trying to reach and work with a professional to make sure that your website is properly coded so that your website functions properly and isn't amiss on the back end.  
In addition, you can also request a digital review from Trusted Choice if you are a member to help give you a more guided list on website changes to make. Together, utilizing all these tactics will help you create an amazing website that your agency worked hard to create and should be proud of.