Getting Started
Welcome to Trusted Choice!
Trusted Choice is the national brand representing Big "I" members around the country. We work to educate consumers on the unique value and tailored service Independent Agents deliver.
We also offer a wide range of marketing resources designed to assist agencies in their local market. All resources are included with Big "I" membership and can be accessed for FREE!
Not a member?      Join Today. 
Featured Resources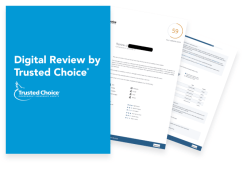 Marketing Materials
Customized for your agency
learn more
Social Media Resources
Maximize your social
learn more
Stay up to date with Trusted Choice by receiving our monthly newsletter.
"Excellent source for beginners!"