Content to share is one of our most popular resources. This is a great tool for agents who are looking to get started with social media and don't have the time or familiarity to create their own content.
Content to share includes graphics, infographics, videos, and articles.
Be sure to promote our complementary products as well to give members a full circle understanding and implementation strategy for social media.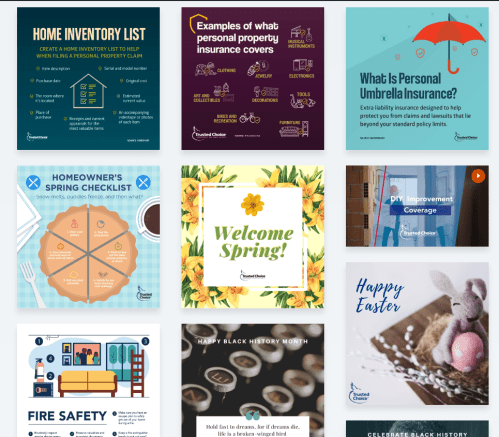 Promo Materials
Content to share
Social Media Calendar
Social Media Training
Agency Media Guide